For wall cladding with
glass panels
, only tempered glass with a thickness of 4 to 10 mm is used. To give the walls color, glass is amenable to painting. Most often, such wall decoration with glass is popular in bathrooms, offices and public institutions (shopping centers, cafes, etc.).
Glass wall panelling
Glass panels
have many advantages over other methods of wall cladding. This is their solid structure, devoid of seams, ease of cleaning and, of course, impeccable stylish look. These advantages are especially noticeable in bathrooms and bathrooms, where high humidity creates many problems for the usual tiled tiles: fungi and darkening seams are not a problem for glass.
The thickness of the glass used for wall decoration depends on several factors, including the wishes of the client. The minimum thickness of glass panels is 4 mm, and the maximum is 10 or 12 mm. But, as a rule, it makes no sense to pay more and use glass of such an impressive thickness.
For a better understanding of what glass is 10 and 12 mm thick, you can see that such material is used for roofs and canopies, as well as partitions and fences made of glass. Therefore, you should not overpay for such a durable and massive material for a structure that will not be subjected to serious loads.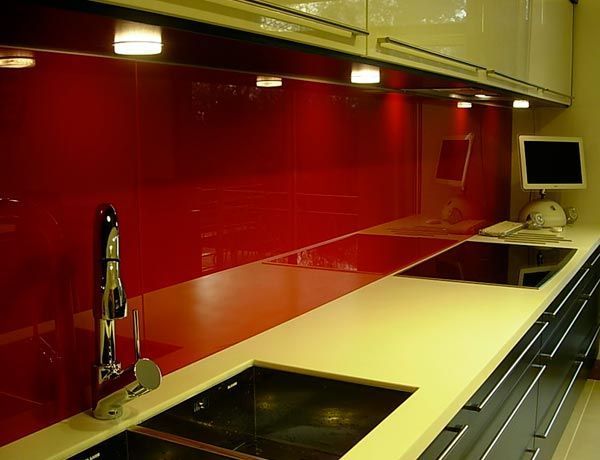 Glass wall panelling
Since
glass panels
are made of tempered glass, you should not worry about their quality and safety. Tempered glass is a very durable material that can not be broken without effort. In addition, the end of the glass panels - the most vulnerable place of glass - is protected.
The color range of glass panels corresponds to a wide range of colors and shades of the RAL table. You can give the desired color to the panels by painting or gluing special decorative films